No result found, try boardening your query.
Children Ski group lessons

Lara
Great experience for my children
First week of skiing for my children of 10 and 12 years. They were delighted with their classes. A big thank you to their super nice instructor Thomas. Course in Avoriaz in the morning in April from 9:00 a11:30
Delphine
Yeti Course 1, 2 and 3
Very good team: monitors as interlocutors.
Small groups of 8 make it possible to make progress quickly and the techniques are learned with great patience and pedagogy. Bravo, we will come back in April and next year.
Christelle B
Great ski school
Super ski school! Mono listening and top with children and in learning. I recommend to all parents this school. 😊👍
Adil
Excellent staff
My two daughters had a great experience both on group and individual sessions. Special thanks to Arthur and Mika,
G7816B
Very good ski and snow school
My children have taken collective ski and snow lessons and I am very satisfied! Many fewer children per class than in other schools and 2h30 of classes!
I recommend without problem!
Sophie
Romain and Louis were very good instructors who helped build my confidence and teach me new skills. The class was sociable and enjoyable - thank you!
ILoveSpongeBob
Fantastic!
Ski instructor Guilherme was excellent, very patient & made us laugh. Pushed us but not too hard. I made such good progress through the week in my group lesson, thank you!
VJ023
skiing and snowshoeing
We have been faithful to Avoriaz and Evolution 2 for many years! We come regularly for the weeks of Christmas and New Year. Our 2 children followed the ski courses, always with great enthusiasm! The teachers (young or old - a little nod to Bruno that my daughter loves!) are very friendly and professional. Our children (now young adults) have progressed very well in skiing and are completely comfortable on and off the slopes and know the safety rules perfectly.
We also regularly do the snowshoeing activity with Evolution 2, because their professionalism is outstanding! Not to mention the very friendly welcome! To recommend! Do not hesitate!
Severine L
Great adult ski lessons
I took a week of ski lessons for adults in confirmed level. Very professional instructor, personalized advice to progress well, reduced staff. I recommend this course!
Lauren
"Friendly instructor, gave great tips and used great exercises".
Nathan
5* ski lessons and customer service
I had 2 solo lessons with the same instructor, I already had some experience skiing so I had a few bad habits for him to work against. The instructor was very patient and careful to determine how best to tailor his tuition to me personally. As we progressed he was keen for me to get the most out of my time and really helped me advance my ability and confidence. He was clearly a very experienced and proficient teacher as well as skier, with exceptional knowledge of the area.
The office staff where also very helpful and effective, in particular Nolwenn who had to exchange many txts with me following an unexpected setback before arriving in resort.
Overall I would say evolution 2 are the best ski school I've ever been with and I would reccomend them to everyone.
Thank you!
Roel
Great instructor!
My kids loved their skiing lessons with their instructor Yann. Very friendly and cosy organisation as well.
MAndynicol
Morgan is amazing!
Private lessons for two with Morgan. His energy was infectious, always with a smile and something positive to say. Even when panic set in, he calmly skied with us (backwards) so he could talk us through every "step". Would highly recommend lessons with Morgan! Great for all ages and abilities.
Jillian
"The whole experience was excellent from start to finish. The communication was good with clear instructions. We were 5 adults having private lessons with Yan (who was the best instructor we have ever had and spoke great English). We would definately recommend Evolution ski school"
John
"Dynamic-young-competent-professional- flexible"
JAMET
Snowboarding
Thanks to Sylvain for these two hours, super pleasant, of snowboard lessons.
Super Monitor.
I recommend,
Oya
Unforgettable lesson
Our lesson with Arthur was everything you could hope for - informative, supportive, and so much fun. 10/10 ! Merci beaucoup Arthur
Attarte
Perfect!
Great stay and competent and friendly instructors! I highly recommend (formula afternoon 13:30-17:30)
Annick
"I am very grateful for your instructors' kindness and patience"
facheshire
Amazing private lessons with Charles.
Amazing week of private lessons with Charles. Our 4 year old was skiing off piste and on the jump park. He was patient and kind.
Clem3108
A great time!!
Super contact, super moment
Thank you to Jean-Louis for his sympathy his good mood 😊 he contributed greatly to make us have a good week
Barbara
Individual courses
Victor was very well taken in charge by Yann who knew how to reassure him because he was not comfortable to ski
lesfousduski
Top!!
Friendly and professional welcome, adorable teacher and educator (Antoine, if you can hear me 😂) we loved learning hiking skiing and conversions! At the top also the walks off the Batrus trails in snowshoes. This allowed us to see this station which we know well in another light (with my 2 children of 10 and 13 years and my husband).
Thanks to the whole team and see you in February if no lockdown!!
Caroleugene
excellent
Great snowshoeing ride with two teens. Pit made us discover the life of animals and trees. It was great!
Very nice outings also in ski touring. The teachers are really competent, calm and nice.
Valerie
Top benefits!
We called on the evolution team 2 for a sensational toboggan outing. Excellent atmosphere and good advice!
We also did a 3h snowshoeing outing every 5 hours and frankly I was reserved on the activity but Romain our guide knew how to change our mind and it's a real favorite for this snowshoeing hike!
Very good contact , Romain was able to motivate our teenagers and make them appreciate the ride. The landscapes are beautiful and we learned a lot about this station that was unknown to us until then. Very eager to come back and call this team again in normal sanitary conditions!
Ckarent
Great hikes with Pit
We were 4 adults and 4 teenagers, we did 2 snowshoeing hikes this week with Pit, passionate about his job and nature. Everyone was enchanted (even teenagers!!!) by the beautiful landscapes, the playful, educational and sporting aspect of the moment spent together.
All the ingredients were put together to have a great time.
To recommend without hesitation.
Camille
Snowshoe ride
Thanks to Franck our guide during this snowshoeing tour, very pedagogical, interesting and cultivated, he knew how to transmit us his passion around a beautiful landscape.
We recommend this activity that allows an escape with nature and wild animals.
Gabriel V
Snowshoe ride
We organized a family outing on snowshoes with Evolution 2.
Wonderful experience. Our guide offered us a course adapted to the group. And the accompaniment was great. Regular breaks. Explanations and description of the natural environment. Really super nice. With a tea break most appreciated during the walk.
Great experience.
Anne Clé et Cathy
Snowshoeing with Franck
We did two snowshoeing tours with Frank. He's a super professional, friendly and knowledgeable guide. We made beautiful mountain walks isolated from the world.
The second hike was nocturnal and ended with a fondue at the house. A real moment of happiness.
Thank you Frank for these beautiful memories

Anne Clé & Cathy
Shnoble11
Awesome experience. Uplifting in every sense. Albert was a great pilot and it was super easy to organise, meet up and fly. Highly recommended for a different way of breathing in the wonderful Alpine air, sights and sounds.
Caroline
Another TOP experience and learning!
Every year, my son (a teenager) is delighted with the course and progresses by having fun!
I highly recommend this school, on a human scale and favouring a more limited number of children per group.
We'll be back next year for sure!
And my son can't wait!
Val
Very satisfied again this year!!
2 times 1h30 of snow lessons during the station's last week of operation.
Booking made in the very last minute, Nolwen at the reception always very efficient to find us a monitor.
Elliot was very appreciated by our teenage son, very nice, pedagogue, "cool" as it should be for a 15 year old.
Here again a very positive experience with evo 2.
Elliot, we hope to see you again next season!
Laurence C
A great off-piste moment
Our guide, Jean Michel, made us discover beautiful places and in ideal conditions (security, weather, powder). Thanks for a great family moment.
rlwoking
Best off-piste guides
We've skied many times with Jean-Michel and Guillaume. Both highly recommended and we keep coming back for more.
Anthony
Super canyoning in morzine, superguide
Julien
Nyon Waterfall Canyoning
Super descent in canyoning
Departure on a 42m rappel (guided descent), jumps, slides and a 22m rappel on the Nyon waterfall to finish.
PBLP2015
Canyoning
First successful canyoning experience thanks to Franck and Evolution 2.
Friendly welcome and top logistics.
Franck puts the team at ease and finds a solution for each of the most timid to the most daring!!
Equipment & Safety on appointment – Covid measures
Valentin F
Huge canyoning with Frank!
Thank you Franck for this morning of discovery of canyoning! A top monitor who reassures the uninitiated and who knows how to motivate the troops with a great atmosphere!
Romuald J
Extraordinary
Many thanks to you and to Franck our guide for the cannioning day we made, mono at the top, very good materials as new. Little touch of humor of Franck who made us all laugh. To do again with great pleasure.
Jamieson Family
Morzine canyoning - c'est fantastique!
We did the canyoning trip with our 12 year old daughter. It starts with a 43m abseil off a bridge ... Amazing. Very safety conscious instructors, but with plenty of adrenaline and thrills. We all loved it. Worth every one of the fifty euros it cost.
Jean louis
We had a great family time yesterday.
A beautiful memory.
Stuart
Wow. What great experiences
We travelled to Morzine Avoriaz with Alpine Elements. We booked canyoning with Evolution 2. It was an incredible adventure - the guide, Franke, was superb. My daughter also did climbing. All activities are really well led and organised.
lesliecoco
Great memory
2 super experiences of hydrospeed and canyoning. The guides were reassuring and very professional. I recommend!
pchefson
Very good performance
4 services, for 3 people: Absolutely no problems, very friendly staff, very professional and super friendly accompanists.
Very "merchant", following a problem of water level a little "limit" to take full advantage of an activity (and although it was carried out) it was proposed to us to come back gracefully a few days later.

In short: Impeccable service, competent staff, ... Nothing to complain about ... Top ...
Elise T
Experience canyoning and rafting at the top
Big family, want to do sports activities during our summer holidays, so here we are at Evolution 2 to book a canyoning outing and a rafting outing (at reasonable prices)!

Both sessions were absolutely awesome!
A rather arduous canyoning course for beginners but the guide was very encouraging and had a lot of humor. So we feel good, we jump, we glide, we dive, we pass safely!
The same goes for rafting. We have chosen the rodeo route that is suitable even for beginners. Here again, we are well accompanied by a guide who is attentive and who strives to make the experience pleasant.

Great team, great moments!
abdelbaki2016
Excellent
A mountain bike rental for the happiness of a child!!!

Very good equipment proven on a 2h hike.

The TEAM is as good as the equipment..... attentive, professional, passionate, dynamic.... And very commercial

Due to a weather problem (I was too optimistic... ) Our rental was extended without supplement to better satisfy us..

I highly recommend
We'll get back anyway
Celine G
Mountain bike rental
2h of initiation to the e-bike. With a friendly companion, circuit and explanations at the top. I recommend.
Cheval J
Super, pedagogy at the top of the mountain bike guide
Beginner in mountain biking, I was a little apprehensive...
Finally outputs adapted to the level, we progress quite quickly, especially thanks to Antoine's patient who is really cool and nice... My children also love it. ( 8 and 9 years old ). Thank you
Amandine G
Superb discovery of the evtt
Today with Antoine we made 1 superb discovery of the evtt. The walk is accessible to all and is done in 1 good atmosphere..
My eight-year-old son loved it... we'll be right back.

All our activities in Avoriaz
Evolution 2 Avoriaz
31 place des ruches 74110 AVORIAZ
9am - 12pm / 2pm - 6pm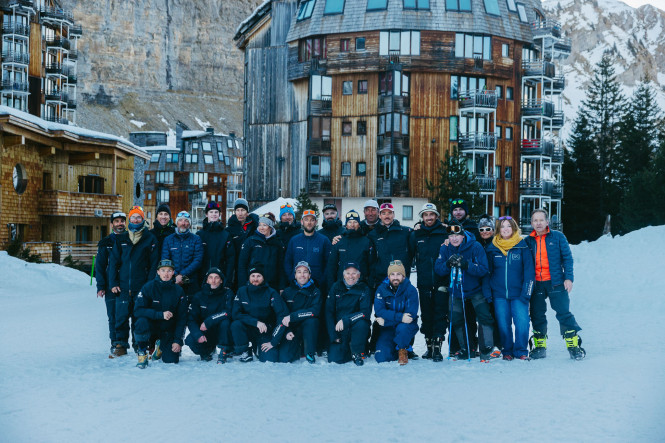 OUR TEAM
The Evolution 2 Avoriaz team is ready to welcome you whatever your age or ability. Jérôme and his team are there to lead you to the discovery of amazing places through the diverse activities proposed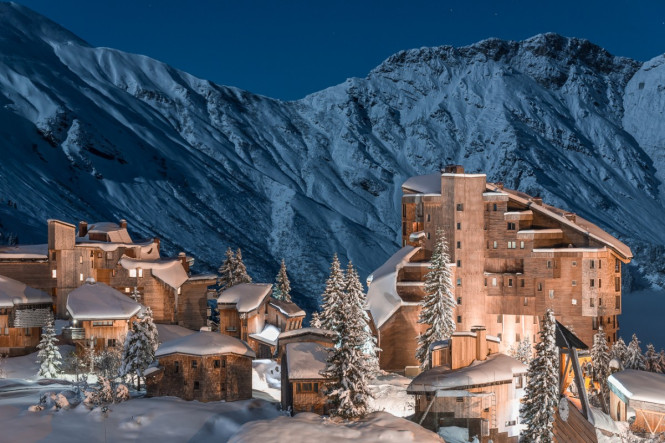 Evolution 2 Avoriaz, Outdoor adventure specialist
Evolution 2 is much more than a ski school! Our passionate and professional ski, snowboard and outdoor activities' instructors will share their knowledge and passion with you. Enjoy the joys of outdoor sports in a professional and friendly atmosphere.
Evolution 2 Avoriaz is an award winning ski and adventure school. Our 25 years of experience make us one of the most respected ski school in the French Alps.