Seminar and Team Building with Evolution 2
Customized events for your team
In the mountains or by the sea, we accompany you all over the world.
From Chamonix to Marrakech, via Lacanau or Annecy, find us in our 30 destinations.
You want to go somewhere else? We can help you!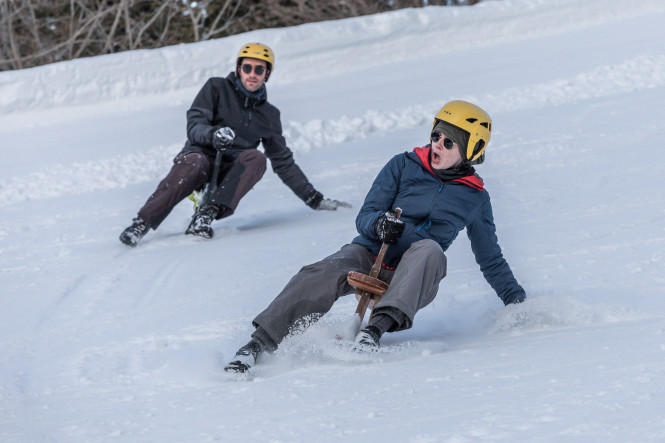 Team building for your company
Do you want to create team spirit, group cohesion or simply spend an unforgettable moment with your colleagues? Spend half a day, a day or more as a team and compete against each other in sports, games and/or cultural challenges. It's an opportunity to create strong bonds around an IPad rally, a Fast & Furious Games, a Robinson adventure and many others.
Our imagination has no limits and we can propose as many ideas and surprises as you wish to make your project a unique event, tailor-made and in YOUR image!
Choose our à la carte activities
Spring/summer activities: canoeing, kayaking, canyoning, dragon boating, rock climbing, kite surfing, scuba diving, boat rides, quad biking, hiking and much more...
Winter activities: biathlon, ice driving ice climbing, ice floating,, sledging, snowmobiling, ice diving, snake gliss and many more...
All-season activities: riding, hiking, hot-air ballooning, parachuting, paragliding, and many others...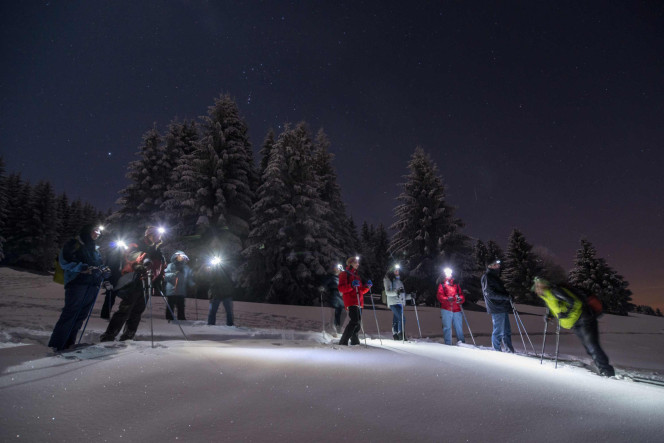 Tailor-made evening for your group
Spend an unforgettable evening with your colleagues with fun activities and a local dinner. An opportunity to share great moments in a unique setting.
Would you prefer a trapper's camp in the heart of the mountain? A Savoyard dinner in a private yurt? Or a traditional evening in the Moroccan desert? We are at your disposal to organize a customized and unforgettable evening.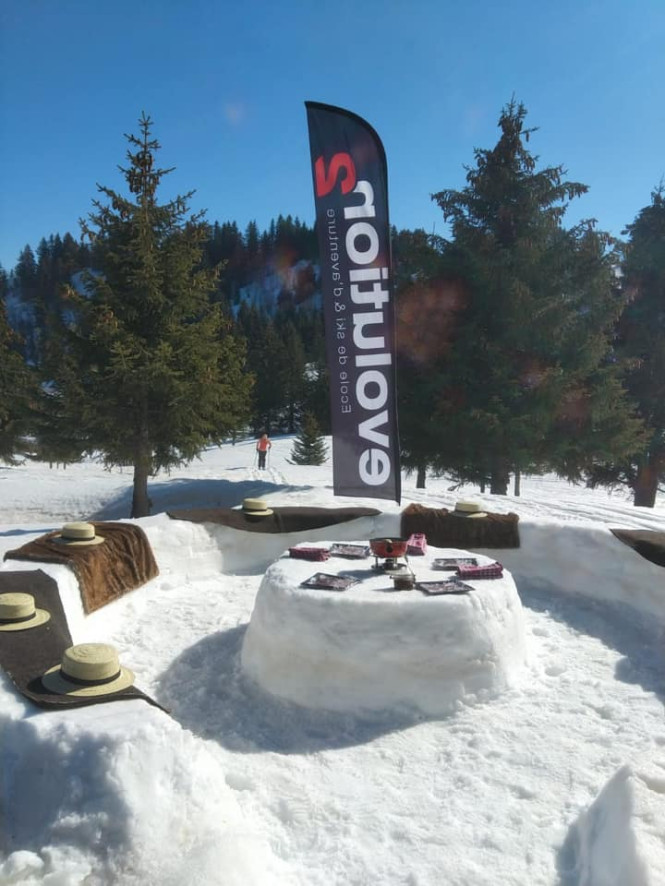 Your all-inclusive event
Our experts will accompany you throughout your project, for an all-inclusive seminar or an activity.
Our extensive knowledge of the area, as well as our local roots, allows us to respond to your requests, even the most original ones.
We work with all the local institutions, accommodation providers, transporters, shops and restaurants.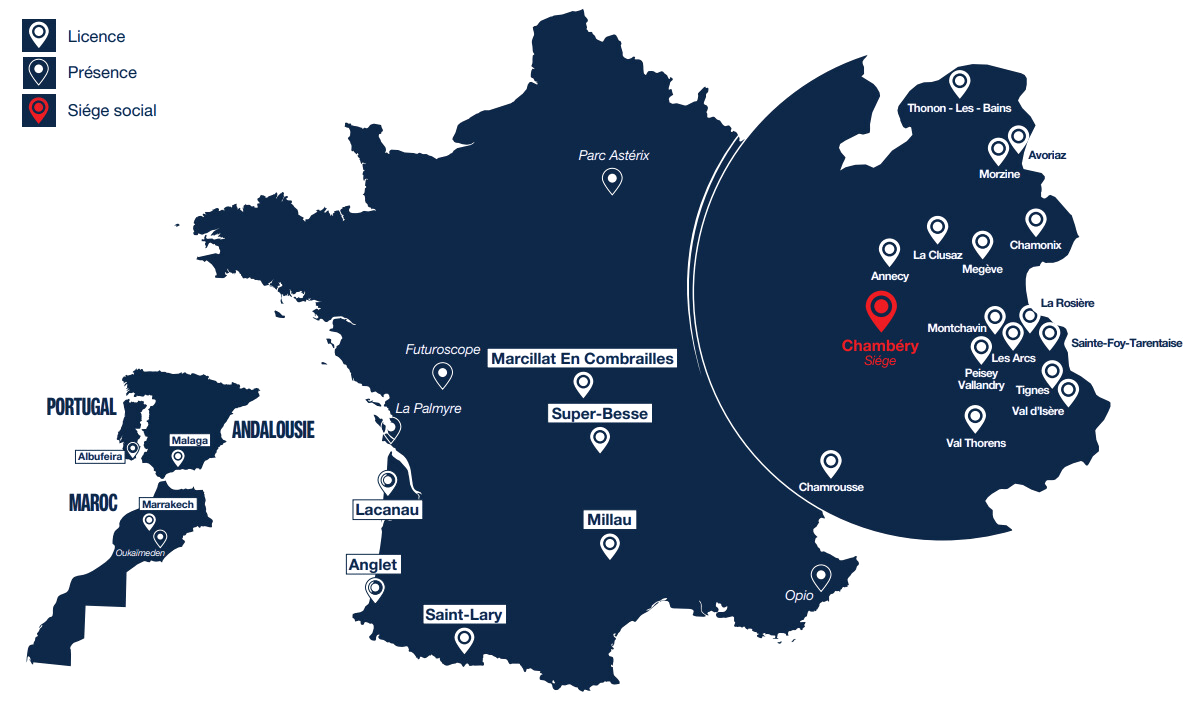 Why choose Evolution 2 ?
UNIQUES
Since 1987, we have been designing and reinventing team building and events for clients from all over the world: our proposals are unique and authentic.
PRODUCTEURS DE A à Z
We are proud to be producers of activities and events. Our teams are our own, all year round. We do not mobilise professionals on an ad hoc basis. We have all the individual and collective equipment necessary for the organisation of events.
FLEXIBLE
We have a strong territorial presence and experience of organising events in many countries. Do you have a specific destination in mind? We may already be there!
DISPONIBLES
Our dedicated project managers respond to requests within 48 hours. Entrust us with your project and let us surprise you!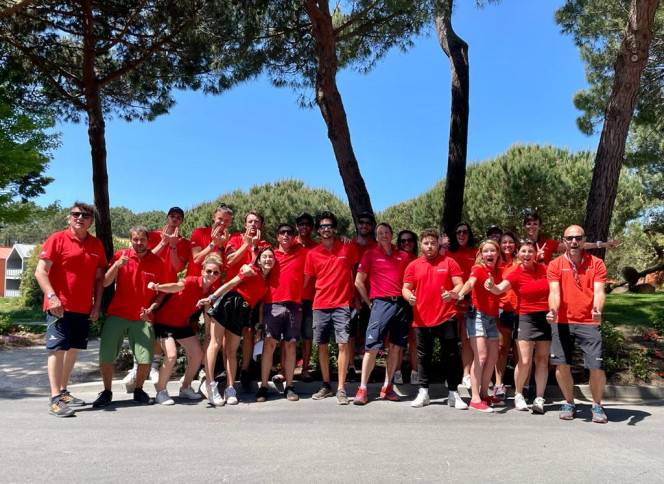 31
years of experience in corporate events
300
events / year in the world
500
outdoor professionals

Our clients talk about us !
Mireille - Capgemini
A big thank you for the organisation and the activities on Tuesday which were very much appreciated by all. Thank you for your availability, thank you to your friendly and always pleasant team despite the "small" last minute changes. A memorable day, an enchanted interlude... here is a sample of the feedback I got. The sun made our stay in Megève even more memorable, we were spoilt.
Delphine - Cofidis
They had a great evening in the teepee. Yesterday they had a great day and they will have great memories of it. They are delighted with their seminar and I wanted to say a huge thank you for everything.
Michelle - Jagged horizons
I just wanted to say a HUGE thank you to bot of you for all your hard work and time on this event - I know it certainly was not the easiest or most straight forward but it all worked so well in the end - the clients loved the huskies and skidoos and the guides and instructors for skiers were all fantastic - so enthusiastic and made the days really special !!
Mercedes - VAE Solis
Je voulais vous remercier et vous dire à quel point nos directeurs ont été ravis de leur après-midi. Un grand merci pour votre soutien précieux dans l'élaboration de ce programme parfait.
Nguon - Hermès
A big thank you to you and all your friendly team on behalf of our team for these much appreciated activities.
Cyril - Alternative Patrimoine
We spent a very beautiful day. Bravo for everything. The organization is impeccable. Thank you for your availability!
Bénédicte - Temps du Rêve
Thanks for everything, it was great today and the whole Evolution 2 team is great!
Brenda - P&G
It was fun, thank you guys very much. I will keep your contact and share with my colleagues in case they come this way and need team activities
Bérangère - Wikevent
It was great. While some people were stressed about the yooner ride, they were asking for more at the finish. It was great!
Anne-Sophie
It was CRAZY!!!! The staff was top notch and the activities were awesome. Everyone loved it. Thank you thank you thank youiii
Corrine - Sopra
It was great. Great weather, great experience. To be recommended
Pierre-Arnaud - SPHERE France - sept 2023
"I wanted to thank you for the quality of the service throughout our stay.
It was one of the important keys to the success of our convention.
As usual, professional and serious support while being very relaxed.
A big THANK YOU from the whole team and from me."
Aline - CROSSCALL - déc 2023
"Thank you for accompanying us.
I got a lot of positive feedback on the activities."
Anna - RICHEMONT - janv 2023
"This word of thanks for the brilliant team building activity and dinner you organized for our group.
I can assure you that all my colleagues enjoyed the experience from the beginning and especially from the end! Thank you for making this event so enjoyable and unique.
I would gladly and confidently recommend your company to all colleagues in our Houses and Groups looking for a serious company for team building activities and events.
It was a pleasure working with you and I hope there will be more opportunities to join forces again."
Sophie - CHANEL - fév 2023
"Great day and great guide.
Everyone is delighted with this beautiful day"
Ludivine - Lu&Sy Agency - Janv 2023
"It was really great this evening! cheer ! They were all delighted! Thanks to the whole team ! Everyone was great and it was very good.
This arrival on foot with this campfire and the very good soup had their effect! Thanks again and again! »
Groupe Sophion Bioscience - Septembre 2022
« It has been fantastic! All participants seem to have enjoyed the activities and they were also very happy with all the guides.
A big thank you to you, Gabrielle. For helping me organize all this. And to the other guides for taking such good care of everyone. Please extend my thanks to everyone in your team."
Groupe Oralia - Février 2023
"The activities went really well!
The employees loved the challenge of the trapper and we all had a good laugh! »
Groupe P&G (Baby care)
"A big thank you to your team! !We enjoyed our team building activity. Everything went very well. »
Merconcept
Thanks again to you and your whole team for the welcome and the great organization!
Cavaillès
Great time as a team! We loved the diversity of activities throughout the challenge!
Windvision
t was GREAT!!!
Many thanks to you and your teams for organizing the activities and the evening!
We received a lot of praise from our employees, everyone was more than delighted.
The evening at the panoramic bar ended the week perfectly! For a plan B, it was PERFECT!
Anne CONCILIAPRET
We were all very satisfied with the service and amazed by the yurt party!

Your team and Douglas were also very nice and friendly.
The feedback is 100% positive and I would not hesitate to recommend you.

Thanking you for everything
Valentine Century 21
Thank you so much for this organization!
Our team just loved this day, they came back with their eyes shining and a crazy motivation.
You knew how to advise us on the activities to propose to them and the other providers like the restaurant which was excellent.
All the mushers were great, they talked and explained their job willingly, the dogs were adorable. The little surprise was this snowtubing activity which was the icing on the cake for our employees. From the youngest (20 years) to the oldest (58 years), they all loved it!
Thank you again,
And good luck!
Aline CROSSCALL
All activities were very well supervised. The staff was accommodating and pleasant. The participants enjoyed themselves.
As for the hotel, they were also very flexible with the group. Nothing to say about the services offered.
[...]
In general, this stay was very appreciated. Thank you again for your work and that of Bruno on site!
Isabelle VIVET THERAPEUTICS
Everything went well, I thank you.
The meal on the camp and the sledding at night will remain a great memory.
Nelly APRIL ENTREPRISE
Everything went very well. The employees were delighted, nothing to say!
Thank you for this moment shared with us.
See you soon for a next outing.
Sincerely yours,
Groupe TAKOMA
"The group was pleased to participate in the snowshoe hike, thanks to the guide for his service and to you for the organisation."
Groupe DIOT-SIACI
"A quick note to say thank you for your support, the transfers and the activities organized by you. I believe that our guests were delighted."
Stéphanie
A wonderful discovery in the heart of nature for this activity that combines the pleasure of hiking with the relaxation of yoga. A magical setting and a great time to be had alone, with family, friends or as a couple... it's a welcome change from everyday life :)
Caroline de Liniere
Excellent outing with Evolution 2 Chamonix on the Via Ferrata. Magnificent scenery and a super-friendly group. The guide was top-notch, vigilant, serious and considerate! If you like adrenalin, beautiful scenery, fun and aren't afraid of heights, this is the activity for you.
Noémie Jamet
We've booked the Evettes via ferrata. Facing Mont Blanc, departure 9am at the foot of the cable car. The atmosphere is cool, with no pressure or pretension. The guide explains the day's work with a touch of humor, and the group becomes a cohesive unit as soon as we reach the gondola.
I was a little apprehensive for my first time, but everything is done to make you feel at ease, and safety is a priority. We go at our own pace, with different sections, photo breaks, and finish with a Himalayan footbridge. And this splendid view of Mont Blanc and the valley: breathtaking. Everything was perfect, I've discovered my passion. Thank you to the evolution 2 team!
Our references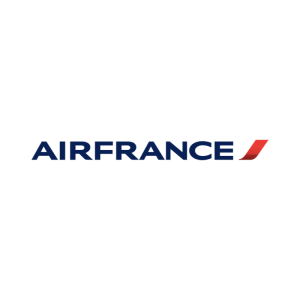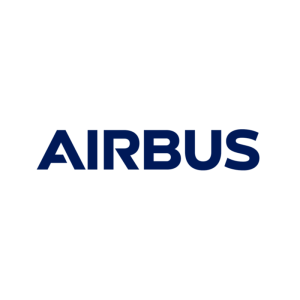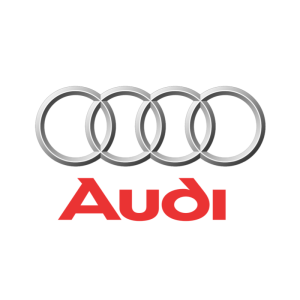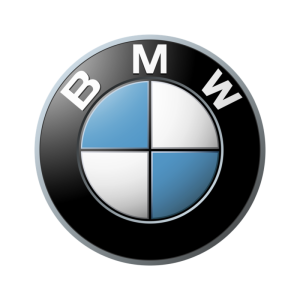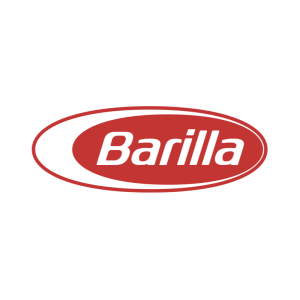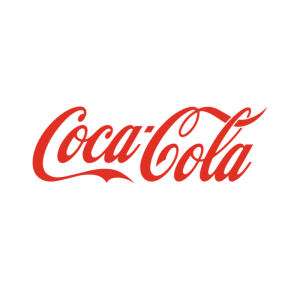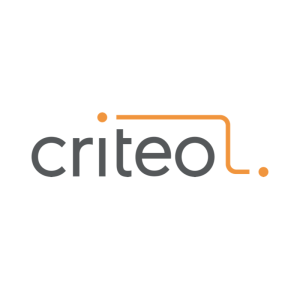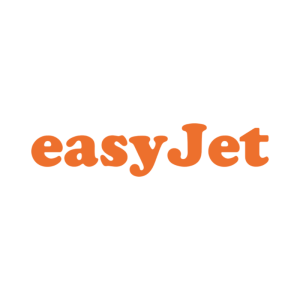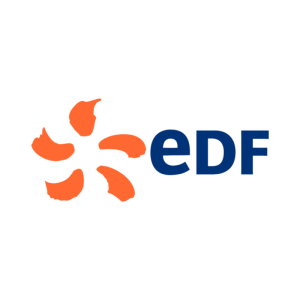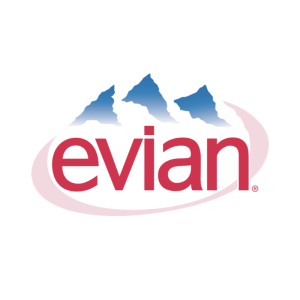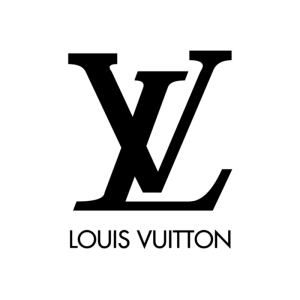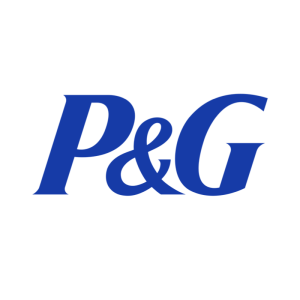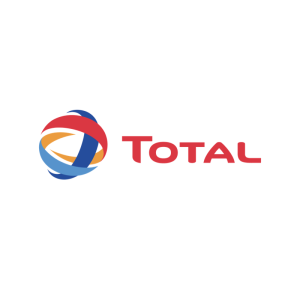 More information
Do you have any questions ?
Event agency: 10 reasons to work with Evolution 2!
For over 30 years, we have been working with numerous event and travel agencies.
Are you an agency? Here are 10 reasons to work with Evolution 2:
1. Professionals: our credo is excellence! Our services are of the highest possible quality. We know that the details make the difference, which is why we take care of the entire service. All our professionals are state-qualified and we work with all the actors in our destinations to obtain the necessary authorisations.
2. Outdoor specialist: doing activities in the nature cannot be invented and requires a great knowledge of our territories and a real competence for the safety of the participants. Our services and our professionals are carefully chosen to meet these requirements.
3. Flexible: we know that each client is unique and that each seminar must be adapted to the client's needs. Therefore, we are constantly reinventing our services to meet the expectations of your clients.
4. Local: our teams are present locally and know our territories and its socio-professionals perfectly. We are available to advise you in the creation of your proposals and in the implementation of your events.
5. Original: for over 30 years, we have organised more than 300 events in our 30 destinations. We have constantly innovated and exchanged with each other to meet the demands of innovation that our partners require. Ice floating, CSR challenge or digital, we have a range of activities to offer you to find the perfect proposal for your clients.
6. Infinite capacity: we have a network of 500 outdoor professionals and we have a large number of equipment, which allows us to respond to requests for 10 people as well as a challenge for 800 people. We have the ability to travel to any outdoor destination.
7. Available: in each of our territories, we have a dedicated project manager who will follow your project from start to finish. We are reactive and require a response within 48 hours.
8. International: as activity providers, we are constantly in contact with an international clientele, which enables us to manage international and multilingual seminars.
9. Multi-sites: we are present in many destinations, which allows us to work together more regularly.
10. Open all year round: we can respond to your requests all year round and we offer activities adapted to the season.
We are looking for an outdoor provider for our seminar but on another destination than your sites...
Our teams are mobile, as is our equipment. We can offer you activities adapted to the destination of your choice, whether it be on or off the seminar site.
To find out more, contact our team!
When the weather is bad, what happens?
Our outdoor challenges work well in snow or light rain.
However, if the conditions are bad, we offer a plan B, i.e. our indoor challenges; giant cluedo, escape game or an original Who's Who!
Our team is not very sporty, do you have adapted team building and activities?
All our team building and activities are adapted to the level of the participants. We organise team building activities that are open to all and we will propose activities that will suit your group.
Alternatively, we can offer à la carte activities, where we propose several activities, of different physical levels, in which your employees can participate according to their preference.
Some ideas for challenges and activities.
We want to organise a team building event for 800 people. Is it possible for Evolution 2 to organise this?
Absolutely, and we have already done so!
We use technology to manage the flow correctly on the different challenges and our network allows us to have enough professionals to supervise the challenges, as well as to centralise the necessary material.
We can organise team building events for 8 to 2000 people. Sky is the limit!
Who should I contact to do a seminar with you?
Each of our destinations has at least one project manager to best respond to your request. Experts in their destination, they will be able to advise you from the first phase of the project to the completion of your event.
Would you like advice on choosing a destination or going to a destination where we are not physically present? Contact our central team at events@evolution2.com or laure.rabaey@evolution2.com.
How can you organise an outdoor seminar?
By being accompanied by our project managers or our specialists in the discipline.
Organising a seminar, an activity or an evening in a natural, mountain or maritime environment requires a good knowledge of the terrain to ensure the safety of participants.
Moreover, many places are protected and require specific authorisations or diplomas. Evolution 2 brings you this know-how for a seminar that is 100% natural, 100% safe and 100% wow!
Evolution 2, organiser of your corporate events
Reward trips, seminars, filming, team building, incentives, company parties: our 500 professionals, able to intervene all year round at the sea, in the mountains, throughout France and throughout the world, are at your disposal to create the event with you.
With 30 years of experience and present in 30 destinations, entrust us with your corporate event projects and let us surprise you!