Combine pleasure and performance !
Reach personal peaks with an adult group lesson !
Whether you are beginner, novice or even confirmed, taste that pleasure to slide on slopes with Evolution 2 !
Go down the mountain with joy and technicity, step by step, from tops to through trees and else.
You never dared to take ski lessons ? You thought it was only for children ? Everyone can do it ! In Arc 1950 or Arc 2000, from 12 to 97 years old, do not hesitate anymore.
Our world-class instructors will teach you from Sunday to Friday within a group of 8 to 9 people maximum, for an evolution with confidence, and an improvement at each person his own pace.
See you soon on our slopes !
Our rates per level
| Time slots | Schedules | Rates |
| --- | --- | --- |
| 6 mornings | 9:15 - 11:45 | 240€ |
| 6 February mornings | 9:00 - 11:30 | 240€ |
| 6 afternoons | 14:30 - 17:00 | 225€ |
| 6 full days | 9:15 - 11:45 and 14:30 - 17:00 | 375€ |
| 6 February full days | 9:00 - 11:30 and 14:30 - 17:00 | 375€ |
What's my ability level ?
Beginner
You have never had skis attached on your feet.
Level 1
You are confidente in snow plow on blue slopes.
Level 2
You deepen the parallel turns.
Level 3
You are confidente on red slopes.

Delphine
A great and enriching first experience on skis, thanks to the instructor named Damien. A very good pedagogy and adapts completely to each personality of his course. I 100% recommend this ski school.
Hennie
Such a great week. Completely beginner. I had François for group lessons. I couldn't ask for a better instructor. Total understanding of my fear and sensitive to it. Clearly very passionate about making his customers feel relaxed and happy.
Murielle
Excellent ski lesson experience with Damien. Very pedagogical instructor, who adapted his course to everyone in order to help us all progress. It allowed us to gain confidence while having fun. Highly recommended.
Naessens
Starting from zero in skiing, feeling of having learned a lot in just 5 mornings of lessons. Thanks to Theo for the great lessons and all the info given over the days!
Rachid
My wife had a great time and made great progress despite her fears!! :)
Richard
Marco, our instructor, was fantastic. Patient and very good at encouraging us, while helping us to keep improving even in difficult weather/snow conditions. He was great at being able to adapt our lessons to the changing ski conditions each day. I really enjoyed every session and a big thank you to Marco !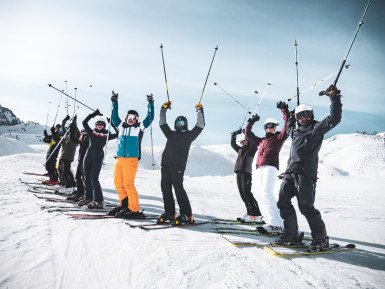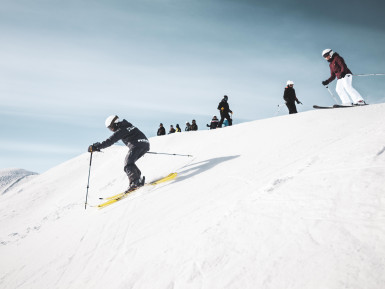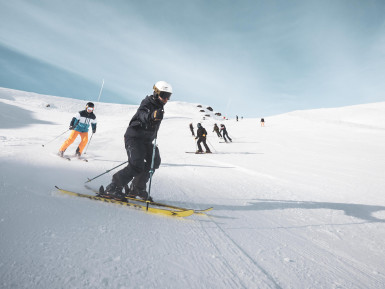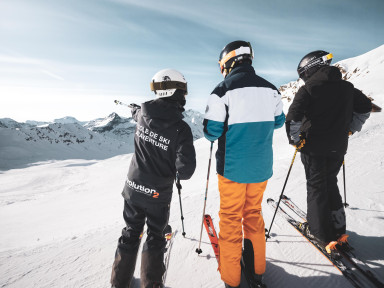 Good to know
Our groups are composed of 8 to 9 people maximum.
A ski lift pass is required since the first day for any level.
Take advantage of our ski rental discount packages with our partner (choice option when purchasing for week ski lessons ) : Spirit Sport - Ski Republic at Arc 1950 and Précision Ski at Arc 2000.
We recommand you to take an insurance.
This activity is subject to the General Conditions of Sale.
More informations by phone or by email.