Duration
Half-day, Full day
Accessibilité
Train & navette, Voiture
🏔️ In the heart Chamonix, surrounded by majestical peaks and legendary summits, fulfil your desires with a unique and fantatsic experience
🤝 Are you organising an event for your Company and want to animate it with challenges- Team Building, evenings to unite your teams and to create moments of sharing in a fun relaxed atmosphere ?
SEMINARS IN CHAMONIX
Evolution 2 Chamonix offers you a range of exciting activities, memorable moments and fun, to experience in France and abroad !
📞 It's easier to speak togther… so contact our experienced team to creat your future experinces ! We will respond within 48 hours ! Challenges and creative expériences await you ! !
All our offers are customizable according to your desires. Our imagination has no limit, so we can design as many ideas and surprises as possible, with your input! Let's create together your tailor-made event for you to experience magical moments in the heart of the Chamonix Valley
🏃 Incentive activities
Evolution 2 Chamonix provides numerous activities to help you discover the Sports of our Valley, at any level !
Snow activities: skiing, snowshoeing, glacier hiking, cross-country skiing, snowboarding, telemark, off-piste, Vallée Blanche, Heliskiing, etc. and more !
Activities in the air: two-seater paragliding flight, panoramic helicopter flight, hot air balloon flight
Cultural activities : Guided visit of Aiguille du Midi, Guided visit of Montenvers, guided visit of local heritahge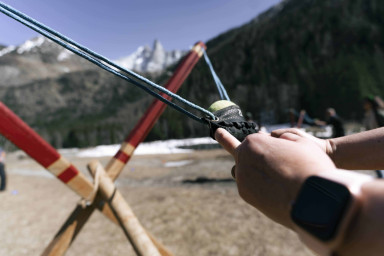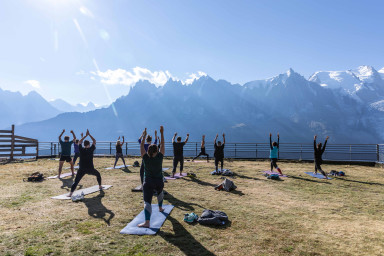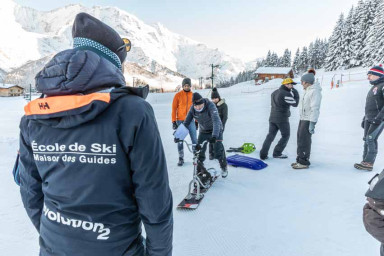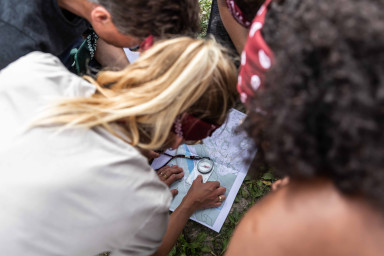 👪 Challenges and Team Building
Here are some examples of challenges to share to unite your teams!
▪ Challenge Cup… Disover various fun and dynamic activities
▪ Eco-Score Challenge… A rally though Chamonix
▪ Challenge Mer de Glace …set off to discover the glaciers
▪ Le Biathlon…be skifull and focussed !
▪ Les bronzés font du ski…if you have seen the French film, you will love the challenge
▪ City Games… an SMS game in the picturesque and historical streets of Chamonix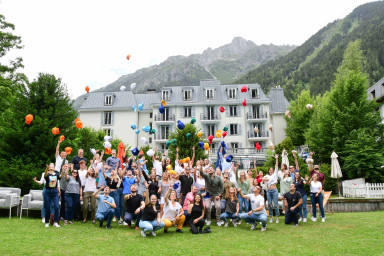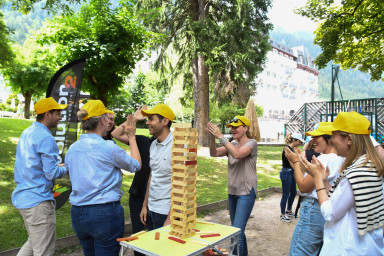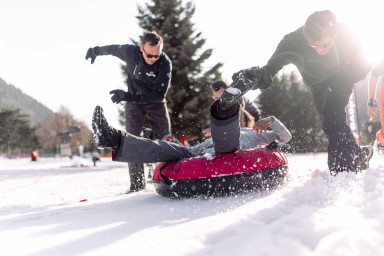 🍸 Evenings
Discover some samples of our evenings to make you curious
• Expérience Trappeur…discover our Yourt in a magical setting
• Descent of exhileration …a paret ? A ride of fun !
• In the heart of Chamonix…ana evening in a Chamonix Mountain Restaurant
• Ipad Rally … when nature meets technology
• Who killed Doctor Hamilton ? become an investigator for the evening
• Red Carpet Evening…immerse yourself in a movie star setting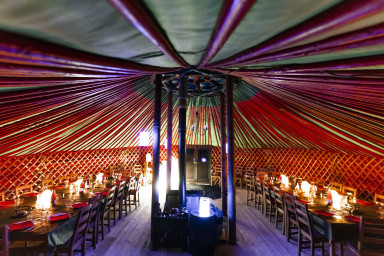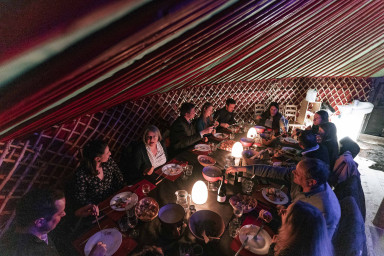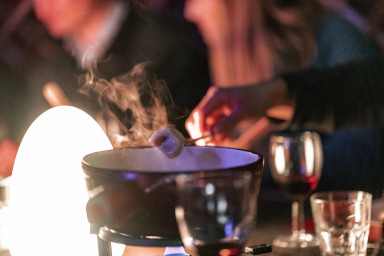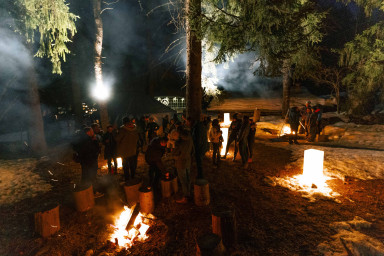 Chamonix
Chamonix is more than a ski resort, it is a real village where its inhabitants live all year round, at the foot of the highest peak in Europe, Mont-Blanc and its famous Aiguille du Midi.
At 2 hours from Lyon, 1 hour from Geneva and Annecy and at the gates of Italy, the Chamonix Valley awaits you. Accessible by various means (car, bus, train), the Aiguille du Midi and Mont-Blanc awaits you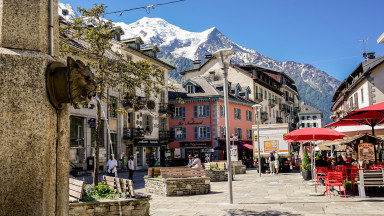 📍 How to find us
Where are we ?
Evolution 2 Chamonix 130 Rue des Moulins, 74400 Chamonix-Mont-Blanc 📞 04.50.55.53.58 📧 events@evolution2.com

Pierre-Arnaud - SPHERE France - sept 2023
"I wanted to thank you for the quality of the service throughout our stay.
It was one of the important keys to the success of our convention.
As usual, professional and serious support while being very relaxed.
A big THANK YOU from the whole team and from me."
Aline - CROSSCALL - déc 2023
"Thank you for accompanying us.
I got a lot of positive feedback on the activities."
Anna - RICHEMONT - janv 2023
"This word of thanks for the brilliant team building activity and dinner you organized for our group.
I can assure you that all my colleagues enjoyed the experience from the beginning and especially from the end! Thank you for making this event so enjoyable and unique.
I would gladly and confidently recommend your company to all colleagues in our Houses and Groups looking for a serious company for team building activities and events.
It was a pleasure working with you and I hope there will be more opportunities to join forces again."
Sophie - CHANEL - fév 2023
"Great day and great guide.
Everyone is delighted with this beautiful day"
Ludivine - Lu&Sy Agency - Janv 2023
"It was really great this evening! cheer ! They were all delighted! Thanks to the whole team ! Everyone was great and it was very good.
This arrival on foot with this campfire and the very good soup had their effect! Thanks again and again! »
Groupe Sophion Bioscience - Septembre 2022
« It has been fantastic! All participants seem to have enjoyed the activities and they were also very happy with all the guides.
A big thank you to you, Gabrielle. For helping me organize all this. And to the other guides for taking such good care of everyone. Please extend my thanks to everyone in your team."
Groupe Oralia - Février 2023
"The activities went really well!
The employees loved the challenge of the trapper and we all had a good laugh! »
Groupe P&G (Baby care)
"A big thank you to your team! !We enjoyed our team building activity. Everything went very well. »
Stéphanie
A wonderful discovery in the heart of nature for this activity that combines the pleasure of hiking with the relaxation of yoga. A magical setting and a great time to be had alone, with family, friends or as a couple... it's a welcome change from everyday life :)
Caroline de Liniere
Excellent outing with Evolution 2 Chamonix on the Via Ferrata. Magnificent scenery and a super-friendly group. The guide was top-notch, vigilant, serious and considerate! If you like adrenalin, beautiful scenery, fun and aren't afraid of heights, this is the activity for you.
Noémie Jamet
We've booked the Evettes via ferrata. Facing Mont Blanc, departure 9am at the foot of the cable car. The atmosphere is cool, with no pressure or pretension. The guide explains the day's work with a touch of humor, and the group becomes a cohesive unit as soon as we reach the gondola.
I was a little apprehensive for my first time, but everything is done to make you feel at ease, and safety is a priority. We go at our own pace, with different sections, photo breaks, and finish with a Himalayan footbridge. And this splendid view of Mont Blanc and the valley: breathtaking. Everything was perfect, I've discovered my passion. Thank you to the evolution 2 team!
Discover our 100% outdoor activities!
A tailor-made stay and original activities? Don't hesitate to book your Evolution 2 moment with family or friends...