Duration
Half-day, Full day
Groupe size
1, 2, 3, 4, 5, 6, 7, 8
In the programme
Let yourself be tempted by the snowshoeing experience !
Give yourself a break from nature. Get away from the ski area and go for a walk in nature on snowshoes accompanied by a mountain professional.
For a full or half day, we offer several outings depending on your level, your desires, the time you have available...
The fauna, the flora, the local history... Discover with our passionate professionals the environment in which you stay with a natural and soothing angle.
We offer a program that can be adapted to your wishes and the conditions in the mountains: FULL PROGRAMME
HALF-DAY OUTINGS :
Around the hamlet of Les boisses (level 1)
Franchet mountain pastures (level 2)
Salin waterfall (level 2)
Villaret des Brévières (level 2)
Le Fornet (level 2)
Bois de la Laye (level 3)
Chevril forest (level 3)
Villaret du Nial (level 3)
DAY TRIPS :
Le Monal (level 3)
Chalet d'Orsière (level 4)
Col du Palet refuge (level 4)
Grande Sassière reserve (level 5)
THE NIGHT OUTING :
Nocturne in Orsière - departure at 5.15pm (level 3)
This walk in the forest will take you to a mountain chalet after around 1hour 15minutes which opens its doors for the occasion. After a dinner of local produce, the return to the valley is done by the light of headlamps against a background of illuminated villages, in around 1 hour
LEVELS of snowshoeing :
To help you choose the level of your snowshoe outing, here is a classification that takes into account the difference in altitude, the distance and the walking time. This classification is to be considered as an indication, knowing that the snow conditions (powdery, loose...) at the time of the outing can facilitate or on the contrary accentuate the difficulty of the walk. Do not hesitate to discuss this with our advisors.
- Level 1: almost no change in altitude, less than 2 km, a short hour's walk, you sometimes leave the lift to go up to the 3rd floor by the stairs, this outing is for you.
- Level 2: 150 to 200 m of gentle slopes, between 2 and 3 km, 2 hours of effective walking, you walk regularly to get to your activities, this outing is for you.
- Level 3: around 200 m of change in altitude on a path with some passages with sustained slopes, around 3 km, 2h30 to 3h of walking, you practice a sporting activity every week, this outing is for you.
- Level 4 : more than 400 m of difference in altitude on a trail with sometimes steep slopes, between 5 and 7 km of walking, more than 5 hours of walking, you have already practiced snowshoeing and practice a sport activity every week, this outing is for you.
- Level 5: more than 600 m of ascent and/or descent with steep passages, more than 7 km of walking, more than 6 hours of walking, you have already snowshoed several times, you are able to carry a bag of 8 to 10 kg and you practice a sporting activity several times a week, this outing is for you.
These routes are provided for information only. They are subject to modifications mainly depending on weather conditions (snow cover, opportunities, etc.).
Prices
| Format | Prices |
| --- | --- |
| Half day | 49€ |
| Full day | 79€ |
| Night Orsière (private diner) | 1 to 4 ax 340€ / 5 to 8 pax 550€ |
| 3 half days program (on request) | 135€ |
| 3 half days + 1 full day program (on request) | 215€ |
| Privatisation | on request |
To remember
Organisation and Security
The activity is supervised, under the responsibility of a state-certified or state graduate instructor
The activity starts from our office in Tignes le Lac, meeting up 10 min before the departure time
Pedestrian lift pass in addition for the outings to Monal and Col du Palet
Equipment
Warm and comfortable clothes for a walking activity (avoid bulky jackets and prefer multilayers that can be removed and added)
Snow boots (ski boots prohibited, snowboard boots permitted)
We provide snowshoes and safety equipment
A small backpack with snacks and water
A picnic lunch for day trips
Insurance info and cancellation
Flexible Sales Conditions
Insurance: Insurance is strongly recommended.
You can subscribe when finalising your reservation to an individual cancellation insurance : ASSURMIX. This insurance covers you in the event of illness or accident preventing you from participating in your sporting activity (this must be certified by a doctor).

They have lived the experience
Audrey
We went on two snowshoe outings with two golden guides, Delphine and her dog. The outings are really top-notch. The value for money is perfect.
We also went on a dog sledding trip, which was incredible! The musher really explained his job and the important relationship with the dogs.
Finally, we went snowtubing. In short, thanks to Évolution for people who don't ski, we had a memorable vacation.
Camille CD
Breathtaking snowshoe hikes with Nicolas, Delphine and Francois! Beautiful places, captivating explanations of the flora and fauna, all in a super friendly atmosphere. Thanks for a great time 🤩
Coco Raulin
I discovered some superb snowshoeing with Jean Louis and Delphine!
A big thank you to them for their competence and the human relationship they establish !!!!
I can only advise skiers to put on snowshoes for even one day to go and meet a magnificent nature!!!!
Bravo 🤩
Julie Marsaud
Half-day snowshoe hike, top-notch supervision, small group, great atmosphere and lots of interesting information! Thanks to the guide for the nature outing and his explanations, you can feel his passion and desire to share. Great price/performance ratio, very easy to book, good advice from the team both before and during the outing. Thank you, it was great!
Mathilde Hasbroucq
superb snowshoe hike with Nico the very experienced and friendly guide, we've been hiking with him for two years now and we recommend him +++.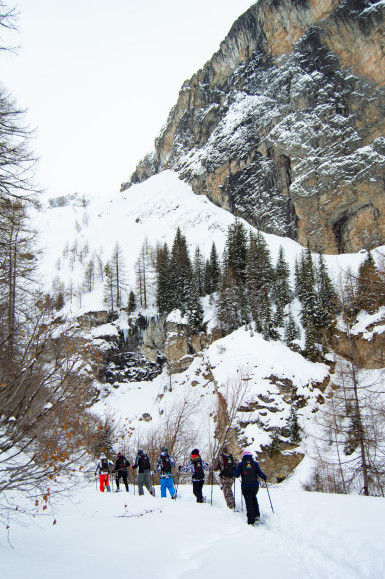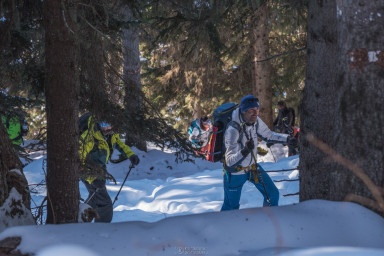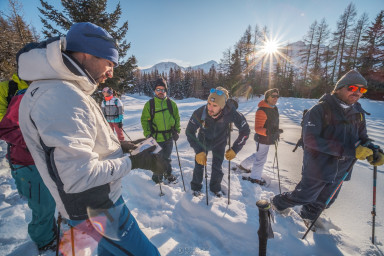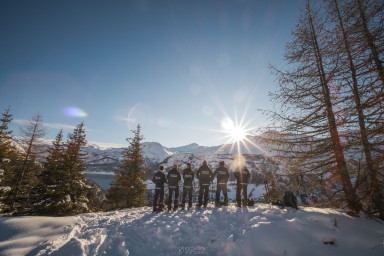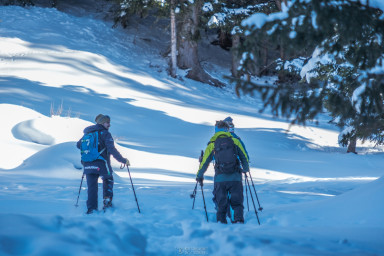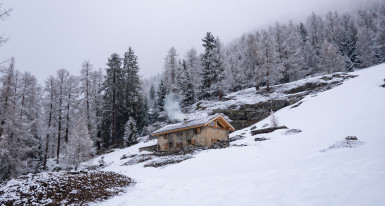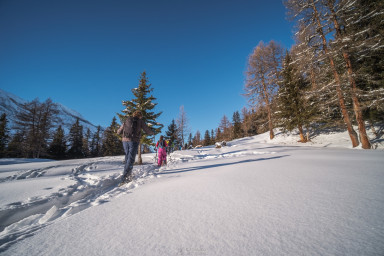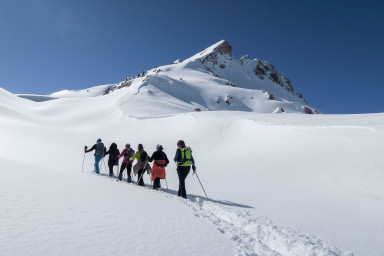 Book
Easy booking
Secure payment