Evolution 2 Sainte Foy ski school
Sainte-Foy Tarentaise
All levels
SNOW-SHOE WALKS

Logaloo
Ski school at the top!

Very nice ski school, standing out from the red giant. Skiing course mixing off-piste, discovery of the arva while improving. Small very friendly weekend ceremony.

Thanks to David for this week of "lessons" which my pre teenager liked a lot. 😎

- 📍Evolution 2 Sainte-Foy
Nelly S
The best children's ski school

My 2 children (3.5 years old and 6.5 years old) made dazzling progress in one week in dream conditions: caring, ultra professional monitors, small groups of 6 children. The whole team was very attentive to the level and the evolution of our children during these 6 half days. Our beginner children went every morning with envy and joy, which was not the case in previous years in other resorts and ski schools. Special thanks to Sylvain and Colin.

- 📍Evolution 2 Sainte-Foy
Riton
Off piste outing with Colin

Thanks to Colin and Evolution 2, we had an incredible off-track experience. We always felt super safe and Colin always made sure to give us great tips on how to make the most of the outing! Definitely our best day of skiing ever, everything was there: Lots of fresh snow, sunshine and good mood! Thanks again to Colin and Evolution 2! See you soon for more adventures for sure!!!

-📍Evolution 2 Sainte-Foy
Christophe Dhaisne
Great experience

3 days of private lessons with Manu who is a great teacher and a great guy. My 16 year old son hadn't skied since he was 10 years old. After 3 days, he was skiing off-piste in the forest!!! To be recommended.

- 📍Evolution 2 Sainte-Foy
Jack M
Evolution 2 Ski Guide

Colin guided us for two half days this week and was great for skiing, lots of useful observations and tips on skiing. He also took us safely off-piste to the higher slopes where we wouldn't have gone without him.

Very nice and fun to ski, but you have to book in advance as he was busy the other days and we lost! Evolution 2 is also suitable for children. But they were full when we arrived.

- 📍Evolution 2 Sainte-Foy
Emma T
We arrived in Sainte Foy having never skied in our lives & received great tuition from the Evolution 2 team. Our kids adored Sylvain & I could not believe how confidently they were skiing after just 4 lessons. They now tell us they love skiing & cant wait to go back!!
Thanks Titi & Sylvain for all your hard work

- 📍 Evolution 2 Sainte-Foy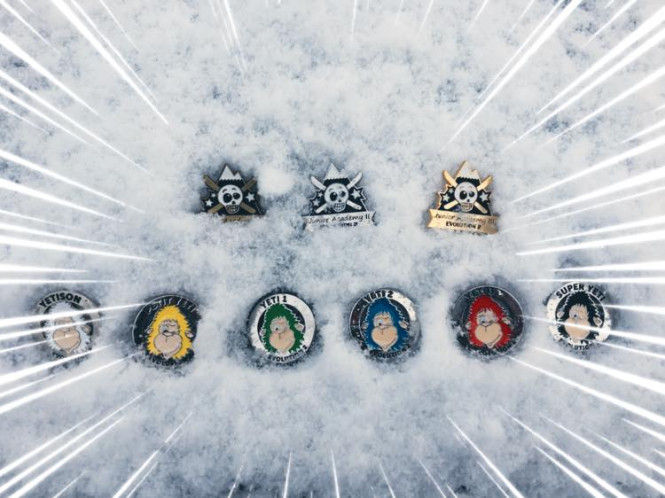 Level in yeti academy
Panda class: from 3 to 5 years old. Group of 4 children maximum. Tame, get familiar with this new world. To learn autonomy on skis: walking, putting on and taking off shoes, sliding.
Little yeti: from 5 years old. Learn to move around on skis, use the ski lifts, learn to brake, stop. To know how to go down a green slope with the use of a snowplow at the end of the week.
Yeti 1: Weekend objective: start the turn with a snowplow and finish in a skid. Know how to stop in parallel with a skid.
Yeti 2: Weekend goal: parallel skiing on all blue runs and easy red runs.
Yeti 3: Weekend goal: be comfortable on all red runs. Know how to make a series of small turns, controlling your speed.
Super yeti: Weekend goal: to be comfortable on all tracks, in big turns, small turns, while controlling your speed.
Junior Académy 1: Weekend goal: perfect your technique on the track and start having fun off-piste. Discover this environment, its risks, the equipment.
Junior Académy 2: To improve your off-track skills. Know how to study a slope, analyze it. Study the weather conditions, prepare yourself.
Junior Académy 3: Be autonomous in off-piste skiing. Getting up, getting back on your own, etc.