Groupe size
1, 2, 3, 4, 5, 6, 7, 8
In the programme
Let yourself be tempted by the snowshoeing experience !
Give yourself a break from nature. Get away from the ski area and go for a walk in nature on snowshoes accompanied by a mountain professional.
For a full or half day, we offer several outings depending on your level, your desires, the time you have available...
The fauna, the flora, the local history... Discover with our passionate professionals the environment in which you stay with a natural and soothing angle.
THE ITINERARIES :
The itineraries are aimed at people who have already practised snowshoeing for the day and who are able to walk with a rucksack for the night.
2 days/1 night stay - Fond des Fours refuge (stay 1: Friday 10 and Saturday 11 March; stay 2: Saturday 8 and Sunday 9 April)
The Fond des Fours refuge is a refuge in the Vanoise National Park located on the heights of Val d'Isère at an altitude of 2537 m. 3 small wooden huts to spend a pleasant evening close to the stars. A great opportunity to get away from the hustle and bustle of the valley and to discover in springtime splendid panoramas of some of the highest peaks of the Vanoise.
This hike is aimed at walkers who have already practiced snowshoeing
Programme :
Day 1: first day of walking to reach the Fond des Fours refuge from Val d'Isère (positive difference in altitude: 660 m; 4h30 of walking)
Day 2: second day towards a high summit of the Vanoise: depending on the conditions, La pointe des Lorès South (D+: 400m; D-: 1100 m; 6h30 walk) or Pointe de la Bézin.
4 days/3 nights stay - Tour de la Sana (from Thursday 20th to Sunday 23rd April)
Located between Tignes and Val d'Isère, in the heart of the Vanoise National Park, the Pointe de la Sana culminates at 3436 m of altitude. In the spring, we propose a 4-day, 3-night snowshoe tour in a refuge (the Leisse, Femma and Fonds des Fours refuges). This itinerary will take us across vast plateaus occupied by ancient glacier lakes, up the long Femma valley and over passes at an altitude of 2900 m.
This hike is for good walkers (6 to 7 hours of walking)
Programme :
Day 1: first day of easy walking with a downhill profile to get into the swing of things (Negative vertical drop: 520 m; 3.5 hours of walking)
Day 2: second day in the heart of the long glacial valleys of the Leisse and the Rocheure (D+: 300 m; D-: 450 m; 6h30 walk)
Day 3: crossing a high pass at an altitude of over 2900 m (D+: 600m; D-: 400 m; 6h30 walk)
Day 4: Return to Val d'Isère
The return to Val d'Isère is done by going directly to the Manchet valley (D-: 600; 2h30 walk) or by making a loop via the Pointe de Lorès Sud (D+: 400m; D-: 1100 m; 6h30 walk).
This program has been drawn up for information only. It is subject to modifications mainly depending on weather conditions (snow cover, opportunities, etc.).
Prices
| Format | Prices/pax (from) |
| --- | --- |
| Stay 2 days/ 1 night | 250€ (from 5 person) |
| Stay 4 days/ 3 night | 430€ (from 5 pax) |
Meeting point
Meeting point Tignes le Lac
Evolution 2 office Tignes le Lac
By foot
By free shuttle, Toviere stop
Meeting point Tignes le Lac
Evolution 2 office Tignes le Lac
By foot
By free shuttle, Toviere stop
To remember
Participation conditions
The activity starts from our office in Tignes le Lac
A good physical condition is recommended
How to book
You can book directly online or contact our reservation center
Equipment
Ski outfit with hat and gloves
Warm snow boots (ski boots prohibited, snowboard boots permitted)
Warm clothes
We provide snowshoes and safety equipment
Insurance info and cancellation
Flexible Sales Conditions

Insurance: Insurance is strongly recommended. There are 2 types of individual insurance to which you can subscribe when finalising your reservation (or in our offices).
1. Cancellation:
- This insurance covers you in the event of illness or accident preventing you from participating in your sporting activity (this must be certified by a doctor).
- All COVID related causes are excluded.
2. Assurski in case of an accident:
- Assurski covers you for up to €25,000 for rescue costs in the event of a skiing accident (including off-piste) and all other snow sports.
- No advance payment required for rescue services, including medical repatriation.
- Lift pass refunded up to the value of 200€
- Ski lessons refunded up to the value of 400€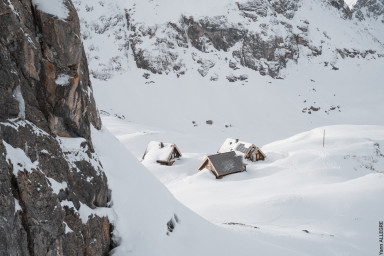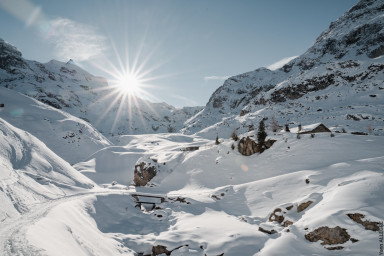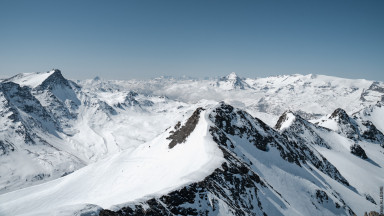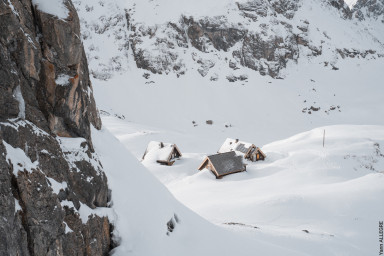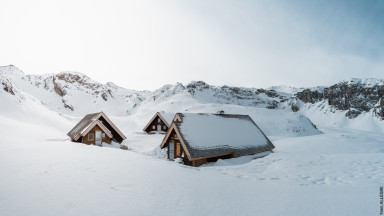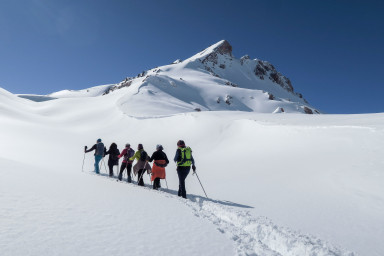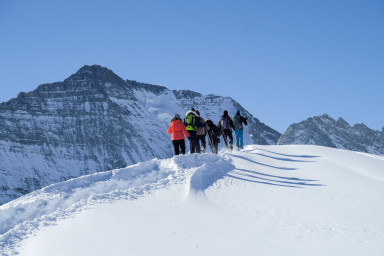 Book
Easy booking
Secure payment