Ski school Evolution 2 Val Thorens
Kids group lessons Petit Yeti
EVOLUTION 2 VAL THORENS OFFICE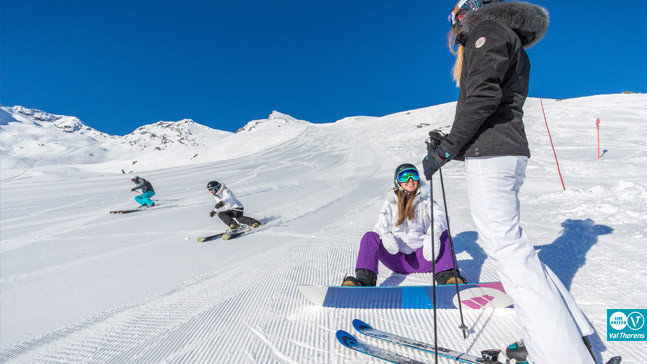 Kids ski / snowboard stages
Your children deserve the best ski lessons to improve quickly. Evolution 2 Val Thorens will give you all the keys to pass at the upper level. Amusement and progress will be there. All our instructors are formed to pass on the skills, and put your children in the best conditions with our certificates instructors (BEES alpine ski)
A clear, simply, custom service for a green and fun approach of skiing
Evolution 2 ski school is engaged, before, during and after the ski or snowboard stage
On the fisrt day, the meeting point is at the bottom of "Les Pionniers" chairfilt , in a very accessful place in Val Thorens. At the rigt timing your instructor will wait for you to start the stage
Don't forget the ski pass, sun cream, and your equipment, also your kid must wear the helmet during all the ski and snowboard stages
We limited the stage to 8 kids per instructor, it really help to give them all private tips. To be sure every one is in the right level we do a check on the first day. From the winter 20 - 21 we added in our stages a more reponsible content
On the last day, your kid will receive the medails which correspond to his ski or snowboard level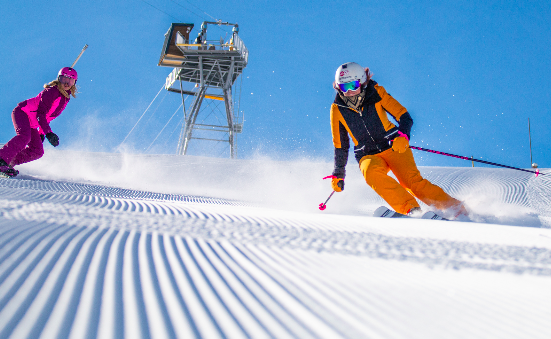 Private lessons
If you want to progress more quickly skiing, the private lessons are the most interesting. For the children or the adults, ski lessons are specially shaped around your objectives. The ski instructor will propose you a personalized program. Progression of your ski level will increase significantly.
For a wonderful time with us in Val Thorens, either you are alone, in couple, or a family, choose what to improve, ski, snowboard, off-pistes, hicking, snowshoes...
Choose your instructor and come to ride in the beautiful 3 Vallées area, the largest in the world. Our privates lessons are flexible regarding what you want and need, we customize your choices. From an hour for ski and snowboard lessons, to full day, full week lessons ask us to suit you the best package !
WE CAN HELP YOU
If you still need help from one of our team members, please submit a request here, or by phone at this number + 33 6 13 76 78 74
Evolution 2 Ski School
Evolution 2 ski and snowboard school since more than 30 years. In Val Thorens in the heart of the 3 Vallées ski area, our certificates ski and snowboard instructors, will show you all the secrets spots of this beautiful ski resort