Tignes
Beginner, Intermediate, Advanced
MTB downhill lesson

CHARTREUSE 147
Superb diving under the ice of the lake of tignes, magnificent experience, super friendly and very professional instructors, thanks again to laeticia for this moment spent under the ice with serenity 👍✌

-📍 Evolution 2 Tignes
Loic Le Bris
First ice diving experience. You have to try. It's quite special.
Friendly and professional team.

-📍 Evolution 2 Tignes
Marion Déplechin
We have reserved children's classes for 1 week (Yetison) + 1 dog sleigh session. Booking problem via the website but very good contact and efficient via email.
The ski instructor was really great for our 4 and a half year old. This is the first year she smiles every day.
The sled dog was really great for an activity with children.

-📍 Evolution 2 Tignes
Yohan Debauque
Super sled dog outing yesterday with Marie. Many thanks to her for all the explanations. Have a good end of season to you!

-📍 Evolution 2 Tignes
Nath & Chris
An impressive list of activities, an excellent welcome, and a novelty this year: the moonbike to try absolutely. It was awesome.

-📍 Evolution 2 Tignes
Marion S
Great organization! Great team!
Anouck and Chloé at the reception know perfectly we oriented towards activities adapted to our requests!
The Moonbike session with Romain was great!
See you soon!!

-📍 Evolution 2 Tignes
Loic
We did the Camp Trapper activity .

The reception is perfect and especially the tobogganing descent at night was genial.
I recommend this activity to spend an unforgettable time.

-📍 Evolution 2 Tignes
Kevin Pascal
Trapper camp activity, meal in a yurt + toboggan ride.
Exceptional experience, we spent a totally different and rejuvenating moment in the heart of this trapper's camp. The yurt in which we enjoyed the fondue was spacious and the candlelight atmosphere made the moment magical.

After this good meal, we went down on a sledge for 3km at night where we really had fun!

The value for money is really incredible compared to some restaurants in the resort, I highly recommend
Frédéric Jung
A top ski school for kids!! They are friendly, dynamic and really motivated by what they do (*special kudos to Nathalie for the kids of the club*). Small groups to really learn individually,... here is not the factory. We return there with pleasure since we discovered this alternative. I recommend to parents who do not know yet!

-📍 Evolution 2 Tignes
Emilie Cayla
My two daughters (3 and 5 years old) took classes with Evolution 2 during the school holidays. The animation team was adorable, the groups are perfectly adapted and the children are delighted to return every morning. Thank you:-)

-📍 Evolution 2 Tignes
Cathy Gillard
Great week of class with Nathalie the mouse. Hyper qualitative courses, atmosphere at the top, our son really enjoyed himself and made great progress because to a top instructor. Thanks to Elle and all the super friendly team. Unlike the ESF where 5-year-old children stay in the "kindergarten" all week, here on the 3rd day, he was on the slopes, already knew how to take the ski lift and go down pretty blue slopes. Top!! To advise really.

-📍 Evolution 2 Tignes
Marion Déplechin
We have reserved children's classes for 1 week (Yetison) + 1 dog sleigh session. Booking problem via the website but very good contact and efficient via email.
The ski instructor was really great for our 4 and a half year old. This is the first year she smiles every day.
The sled dog was really great for an activity with children.

-📍 Evolution 2 Tignes
Elizabeth
Great instructor (Tristou), with just the right number of people in our group (5 + instructor). Evolution 2 did not allow our group to get too big. The instructor was very knowledgeable, friendly, encouraging and really improved my skiing - went from green to blue to red! Thank you so much!!!
A Penas
A very pleasant week for our 2 children! Snowboard instructors at the top, constructive debriefs and a great progression for each of our loulous. A Top team! Thanks to Camille, Cyril and Jeremy!

-📍 Evolution 2 Tignes
Lucy
Bonjour, je voulais juste dire un grand merci à Claude pour nos fantastiques leçons de la semaine dernière. C'est un moniteur brillant et il nous a vraiment aidé à tirer le meilleur parti de nos vacances. Je suis retombée amoureuse du ski. Je vous remercie.
Jules & Tanguy
Wild Nest Tignes : Quelle expérience hors du commun !

Wild Nest Tignes : Quelle expérience hors du commun !

Merci à Douglas et à toute son équipe de nous avoir permis de vivre cette expérience. On recommande vivement le "ice-floating" pour faire de cette aventure un moment inoubliable ! Milles merci et à très vite

-📍 Evolution 2 Tignes
Our schools in Tignes
Tignes-le-lac
Office opens on 15th of October until the 27th of November monday - friday then 28th of November until 30th of April every day !n
Tignes Val Claret
Open from 28th of November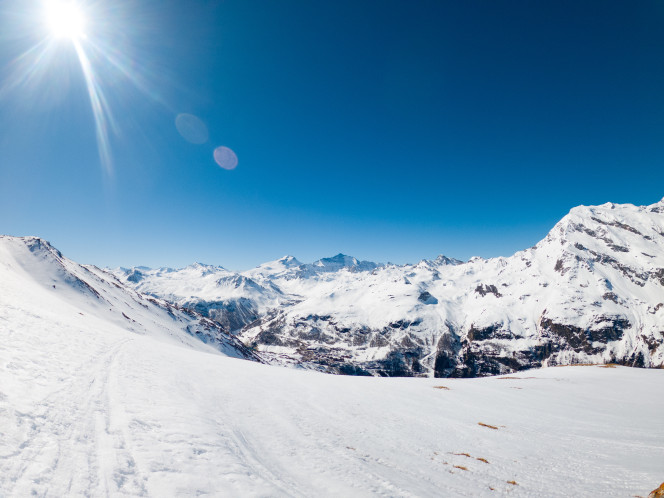 COVID19 INFO
Regarding the current sanitary situation and to ensure that mountains remain enjoyable, ski resorts are adapting.
To offer you the best support, we have relaxed our Terms and Conditions with a special clause COVID19.
For the entire range of measures in place in resort, it is HERE!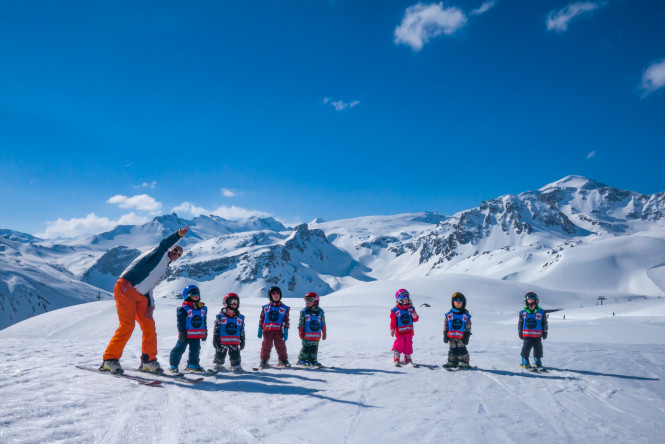 The ski school Evolution 2 Tignes
Teaching skiing is our core business. In small groups, both our children's and adult lessons are carried out in complete safety.
Our instructors adapt their teaching techniques to each individual, all in a friendly atmosphere of learning whilst having fun.
From beginner to advanced level, in group or in private lessons, one of our team's qualified instructors will meet your expectations.
Information request
Our team is at your disposal to answer all your questions.