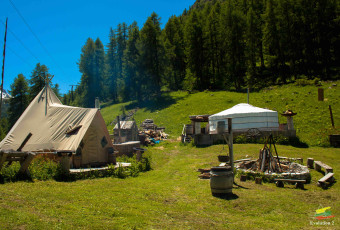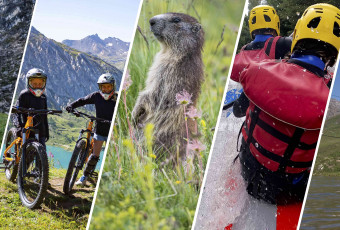 They lived the experience
Clémence Baer
Another great week at Evolution 2 for our children!
The instructors are all listening and caring, funny and with the intention to make progress in a good mood. This week our children had a great time with Ken, Pascale, Tibo, Nathalie and Roxanne👍
Everything is done so that the children are in groups that suit them. Well done to all!
Charlotte Roturier
A big thank you to all the Evolution 2 team in Tignes le Lac for this great week. Our 2 girls aged 10 and 12 had a great time skiing in the morning with Pierre and Jules and surfing in the afternoon with Camille. An adapted teaching method in a great atmosphere. Progress and fun guaranteed, I recommend 100%, we will be back! Good end of season to all the team
Marie Pepin
A great time during the night snowshoe walk. Thanks to Nicolas, the guide, for this moment of sharing and discovery. Accessible to all, it is a superb experience. A must do! A real appointment in an unknown refuge!
Angèlique Marty-Carpentier
During my stay I was able to test the ice floating activity, if you want a feeling of well being in the heart of the mountain and a real letting go, I recommend it to you 100%.
As soon as you arrive Alban puts you at ease, he brings you the answers to your various questions while sharing his passion with a great professionalism.
To be done again without hesitation
Thanks again
Cecile Martinat
I recommend it! Our children loved their week. Ski lessons for three! They made incredible progress. The teachers David and Nathalie were lovely. A warm welcome by Pauline who did everything for our comfort. Congratulations again to the whole team
Kub Yan
Delighted with the service! Until then, we had been subscribing to the conventional and formal group lessons of the ESF in Val d'Isère, but we discovered Evolution 2: a friendly welcome, small numbers++ , dynamic instructors who are friendly, motivated and give good advice! It was a pleasure for our three children and for us to see their progress: a big THANK YOU to Olivia, Elie and Cédric!
EAGLE 948
I recommend. We tested the snowmobile in val d Isère, it was magical, beautiful day, and the instructor was super friendly, and easy and quick scheduling.

-📍 Evolution 2 Val d'Isère
Corentin Bonaldi
Thanks to Romain for this little hour of snowmobiling, very welcoming and accommodating, thanks again I recommend for thrill-seekers.
Corentin Bonaldi
Thanks to Romain for this little hour of snowmobiling, very welcoming and accommodating, thanks again I recommend for thrill-seekers.
Kilian
Thanks to Romain for the snowmobile experience, great welcome and the sensations were there :)
Cyril Boulard
Trapper evening. On top. Good atmosphere good fondue. And good fun for the toboggan descent at night, after the genepi: -)

-📍 Evolution 2 Val d'Isère
Christopher Sturlan
Our 3.5-year-old son loved his last week with Andy and Florian. The classes allowed him to have a good first start in skiing, while having a lot of fun! thank you very much!

-📍 Evolution 2 Val d'Isère
Anne LEBARILLIER
I highly recommend Evolution 2! Very good coaching team for 3-year-olds who start, small group classes (5/6 children) even during school holidays. And also very satisfied with adult private lessons. Thank you!

-📍 Evolution 2 Val d'Isère
Axi Mec Blet
First week of ski school for our 4 year old daughter with the Panda d'évolution 2. Thank you and well done to Olivia and Lili for getting her to love skiing at her own pace.
Emmanuelle Byczek
This year again I recommend 200%! A team available, smiling and dynamic! 6 lessons, ideal to progress and learn in complete safety! A special mention for Elie! At the top of the good mood and the smile to boost the little Yetis! THANK YOU for this beautiful week 🤩
Marine Prévost
Excellent! Super mono! Super organization, very good supervision, professional and fun! My opinion concerns the children's ski lessons.
Claude Faliu
A big thank you to the team and especially to Teddy who gave our son a taste for skiing again after a bad experience at the esf last year.
Roxana Popa
My experience with Évolution2 Val d'Isère was beyond expectations. I took the snowboarding beginner's afternoon class for an entire week and was extremely lucky to have Olivia as instructor. She is not only fun but also has a patient and methodical nature which made the whole experience very enjoyable and allowed me to gain confidence, make genuine progress and reach a satisfactory level. I am very pleased and can only highly recommend Évolution2, particularly Olivia. Thanks again!

-📍 Evolution 2 Val d'Isère
Samantha Taylor
Vallery was amazing.. Technique on blue to advanced.. She was incredible, I got something from every minute of my two hour private lesson. I've had lots of lessons across the alps and by far she was the best ❤️👍🏻❤️

-📍 Evolution 2 Val d'Isère
Eva Elie
We took a snowshoeing tour with Jean Louis our guide. It was great Jean Louis was great he explained us a lot of things and was very attentive to us about the rhythm. I highly recommend!

-📍 Evolution 2 Val d'Isère
Suchy Aline
Thanks to David for the introduction to electric mountain biking! It was perfect.
Alexandra Nigron
Great experience with evolution2: the team is attentive and very friendly. And great electric bike experience with Benjamin!!!! I highly recommend

Discover all our activities in Val d'Isère
Meet us in Val d'Isère
Val d'Isère center
Office open from July 1 to September 3 every day! After this date, the office will be open every day.
+33 (0)4 85 58 08 50
Val d'Isère center
Val village - Tourism office round about
Office open from July 1 to September 3 every day! After this date, the office will be open every day.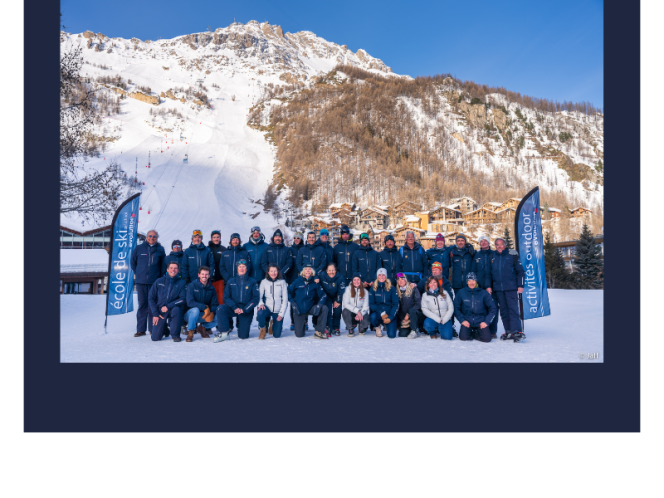 The team
Launched in 1988, Evolution 2 Val d'Isère is the second of the Evolution 2 adventure. Our team now has around twenty instructors and many other specialist outdoor professionals.
All our instructors speak French and English (and some, other languages too!).
Our team is professional, dynamic and full of experience, with many instructors living year round in, or near to Val d'isère.
Whatever your goals, we will share with you our passion, our enthusiasm and our knowledge of the area.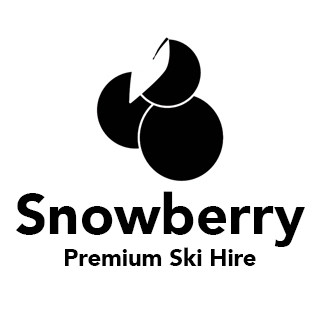 SNowberry
Snowberry is one of the few equipment rental stores where you can find high-end skis and boots from the most famous manufacturers. (Dynastar, Volkl, Rossignol, Black Crows,...).
Every skier knows that boot selection is a crucial part of a great ski trip, which is why Snowberry is the only rental store in the world to offer a boot-fitting service on rental boots.
Come and discover a large choice of premium skis and boots at Snowberry and take advantage of preferential rates with the discount code: 112EV2.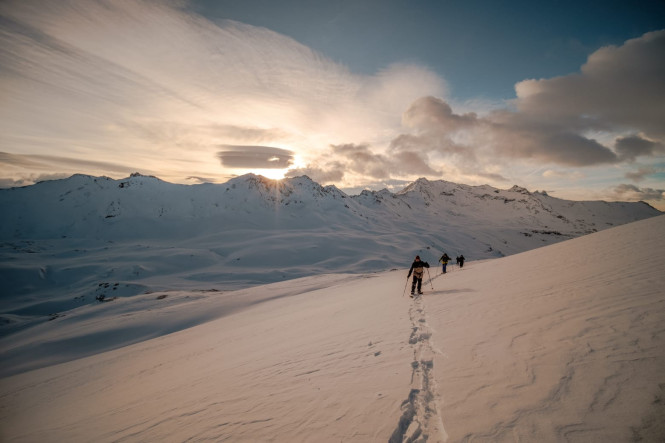 Our partners
Find our partners to choose your ski & snowboard equipment, your accommodation, your transport ...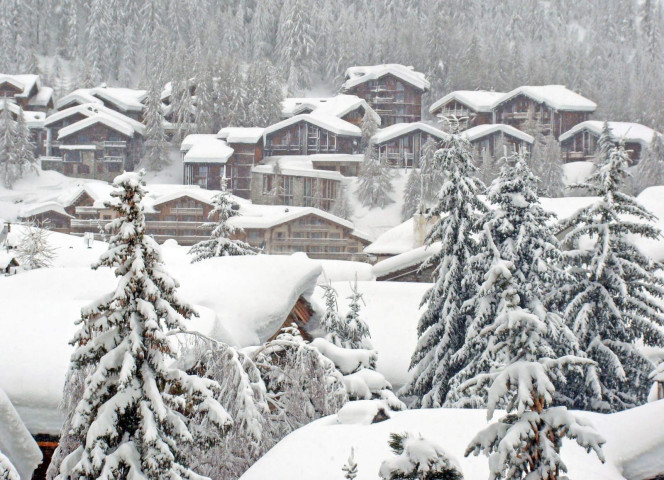 A privileged service
Do you have a special occasion in mind and wish to make it unforgettable ?
Thanks to our extensive knowledge of Val d'Isère and all its possibilities and activities, we can assist you.
A birthday to celebrate ?
A hen or stag party to organise ?
A marriage proposal to perform ?
A corporate seminar to coordinate ?
For any of these occasions, and more, we can often organise and always advise you.
Do not hesitate to ask us for our expertise !

Information request
Our team is at your disposal to answer all your questions.
Evolution 2 The Ski and Outdoor Activities Specialist
Having followed the most rigorous and well respected training courses, our state qualified instructors desire is to pass on knowledge and share our adventure projects with you. Always respecting our philosophy: the requirement for excellence! Whether it's for a ski lesson, a parachute jump or a mountain bike descent, come and live an unforgettable experience with our outdoor specialists!